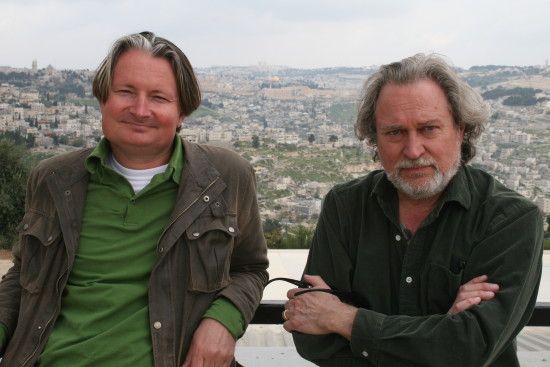 Dear Friends of Mount Zion,
Welcome to one of the most exciting and unique projects sponsored by the University of North Carolina at Charlotte.  Since 2007, we have been the academic sponsors of an archaeological excavation in the heart of the ancient city of Jerusalem.  In fact, we are the only university in the United States that is carrying on archaeological work in the city of Jerusalem itself! This is a matter of great pride for us as North Carolina's urban research university, as the College of Liberal Arts & Sciences, and as citizens of the city of Charlotte and our greater region.
The very word "archaeology" suggests excitement.  We define it as the scientific exploration of the material remains of our ancient past.  It involves, quite literally, digging through the various levels of habitation in an effort to understand what has gone on before us.  That our excavation is in Jerusalem, a sacred city of our three Abrahamic Faiths—Judaism, Christianity, and Islam—makes it all the more meaningful.
Our discoveries, our research, and the educational opportunities the Mount Zion excavation offers are unparalleled.  What we have already uncovered has made headlines, and what still lies beneath the ground we can only anticipate. Whether an ancient 2000 year-old inscription from the time of Jesus, which we found in 2009, or the threshold of a gate that goes back to the time of Saladin, or the kitchen of a Jewish house destroyed by the Romans in the year 70 – everything we uncover tells us a bit more of the history of this vital city.
You can be a part of the Mount Zion Archaeological  Project as well.  As a student, attend a summer semester abroad at the dig site.  As a community member, join our faculty staff and students and participate in uncovering a piece of history.  As donors, support the dig's operational funds, student scholarships, research and publication of finds.
Profs. Shimon Gibson and James D. Tabor
Co-Directors of the Mount Zion Excavation
College of Liberal Arts & Sciences
UNC Charlotte